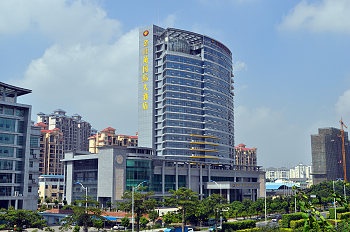 Nanning's Golden Plaza International Hotel (Nanning Jin Wanjiao Guoji Dajiudian) is located on Minzu Road in the Qingxiu District and enjoys proximity to Langdong Bus Station.
Each luxury room features a full array of amenities like central air-conditioning, an in-room safe and a mini-bar.
The hotel's restaurants serve quality Western and Chinese delicacies and provide a feast for the eye as well as the palate. Moreover, 24-hour room service offers tasty and fresh food for guests who want to have meals in their rooms.
The large function hall equipped with state-of-the-art facilities is available for business and private events and meetings.
Guests looking for relief from the rigors of the day can find relaxation in the sauna, burn calories in the gym, take a refreshing swim or play ping pong.